BBB 2017 Torch Award
FOR IMMEDIATE RELEASE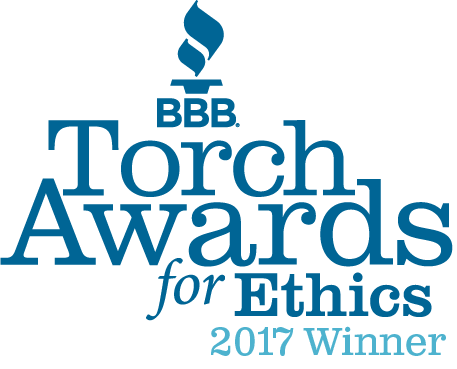 PUNA KAMALI'I FLOWERS, INC. Receives Hawaii's BBB 2017 Torch Award in the Medium Business Category
BBB Torch Awards Honor Ethical Business Practices
3/31/2017 – PUNA KAMALI'I FLOWERS, INC.  received the Better Business Bureau (BBB) Torch Award in the medium business category at an award ceremony at the Sheraton Waikiki on Friday, March 31, 2017.
These Awards focus on demonstrated ethical business practices with key stakeholders including customers, employees and community at large, rather than a company's growth, profitability or popularity. The Torch Award Winners were chosen by an independent panel of judges consisting of Hawaii business leaders.
"This year Hawaii's BBB saw a record breaking number of nominations. Over 80 companies were nominated for this prestigious award," stated Gregory Dunn, president and CEO, of Hawaii's Better Business Bureau. "
The 2017 winners have shown that ethics and integrity are core values of their organization and join an elite group of organizations that realize dealing fairly and honestly with employees, customers and partners are central to profitability and growth. They serve as role models in the community and it is an honor to present them with this award."
"We are very honored to be awarded the BBB Torch Award for 2017, medium  business for Ethics. Our commitment to marketplace excellence along with representing our state and communities gives us the motivation to do this type of business in Hawaii", said Vicki Nelson, owner. "Serving persons with developmental disabilities in vocational training and gainful wage employment is rewarding in so many ways. All we wanted was a job for our son, Zeb, and now we've been able to expand opportunities to so many others which positively changes lives and impacts families and communities."
This year's BBB Torch Award keynote speaker was Stephen M. R. Covey, co-founder of CoveyLink and the FranklinCovey Global Speed of Trust Practice. Covey is also a New York Times and Wall Street Journal bestselling author of "The SPEED of Trust." Following dinner and the awards ceremony Covey spoke on the importance of trust and its power and impact in business.
ABOUT BBB: For more than 70 years, Hawaii's Better Business Bureau has been helping people find businesses, brands and charities they can trust. In 2015, people turned to BBB more than 172 million times for BBB Business Reviews on more than 5.3 million businesses and Charity Reports on 11,000 charities, all available for free at bbb.org.
The Council of Better Business Bureaus is the umbrella organization for the local, independent BBBs in the United States, Canada and Mexico, as well as home to its national programs on dispute resolution, advertising review, and industry self-regulation.