Testimonials
Thank u so much for our wonderful flowers we received today from you guys ..they came in fresh and wonderful as if we were back in Hawaii we loved it there and my wife loved the remembrance of our wonderful trip there on the big island and visiting the other islands .we just made plans to come back in November if there isn't anymore lockdowns again thanks for the flowers
have ordered twice- great value for what you pay-!! also great quality- they don't disappoint!
Mahalo nui loa for the beautiful floral arrangement.It had all of our mother's favorite flowers and graced her funeral service in such a special way.
We will always remember your kindness and support.
Aloha!! THANK YOU SO MUCH for the absolutely GORGEOUS Lei I ordered from you! I am in tears! They were for a very dear friend of mine of 34 years. She just sent me a video of her wearing it and she was in tears! It is just so beautiful! Thank you for helping me make my friend feel special; it couldn't have been more perfect 💖
Thank you so much for the extra flowers you sent to my mother-in-law, she loved all of them. I will be sure to order early for Mother's day. Thanks again….
The flowers and foliage were beautiful. Everybody complemented on how gorgeous everything looked. The colors were bright and wonderful. Your services really helped make my wedding one of a kind, at least for this region.Thank you!
Vicki, first, I would like to thank you for taking the time to see that my mother was blessed on Mother's Day by your kindness. She said that she loved the flowers, that they were beautiful. Thank you for delivering them. I informed my mother of your organization and she is happy to use your services in the future. I believe in your cause. Bless you.
Aloha, Vicki. Thank you for your willingness to donate 12 centerpieces for the UHH Distinguished Alumni event. We appreciate your generosity and will be happy to give your company recognition in the event program. Thanks again, and best wishes for continued success for your business. We appreciate your ongoing support for UH Hilo, and look forward to hearing from you.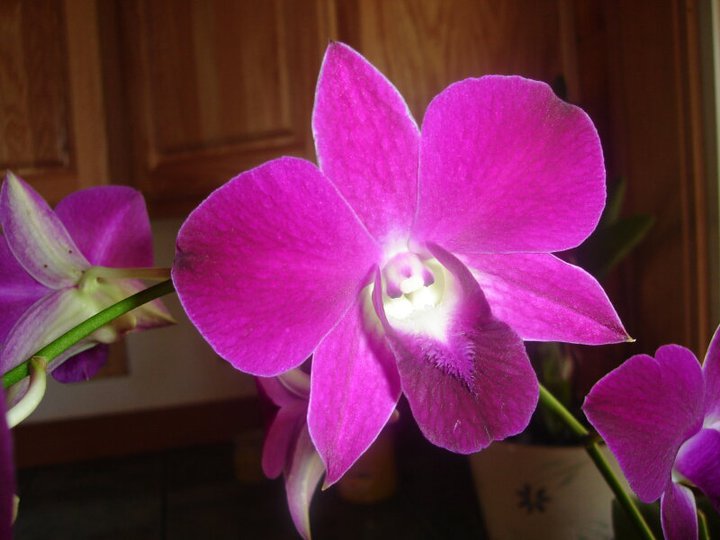 Aloha Vicki and thank you so much for the floral shipment. My mother in law was so happy, and "Hawaii sick" at the same time. She loves coming to visit every Christmas. My husband took me to Grand Folks, on our way to visit his old college, North Dakota State last summer. I loved the place and the whole drive there. I am told that the drive is more fun in the summer. Haven't tried it in Winter yet. I am originally from Papua New Guinea (just north of Australia), and my husband is from Hopkins, Minnesota, so we try to make it to Minnesota at least every other year. We both teach at Honoka'a High School (11 years now, boy time flies). Thanks again Vicki. I will follow up on that check/ letter just to make sure that the flower payment gets to you. Thank you for trusting me. Have a great week!
Congratulations on your anniversary, and I hope you have a wonderful and memorable celebration!
Hello Vicki: You are so special! I thank you for making this event extra special with all the flowers and leis. Thanks Again!
UHH / HAWCC Faculty Reception November, 2005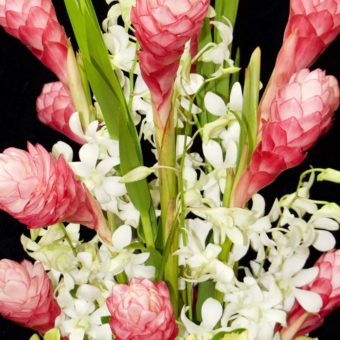 The anthurium arrived and are the most beautiful flowers I have ever seen. I am speechless Tiara.

Thank you so very much!
Do you love Puna Kamali'i Flowers? Rate Us?